LEADER IN THE FIELD OF AIR CONTROL, APPLICATIONS AND SPECIAL PRODUCTS OF INDUSTRIAL CONCEPTION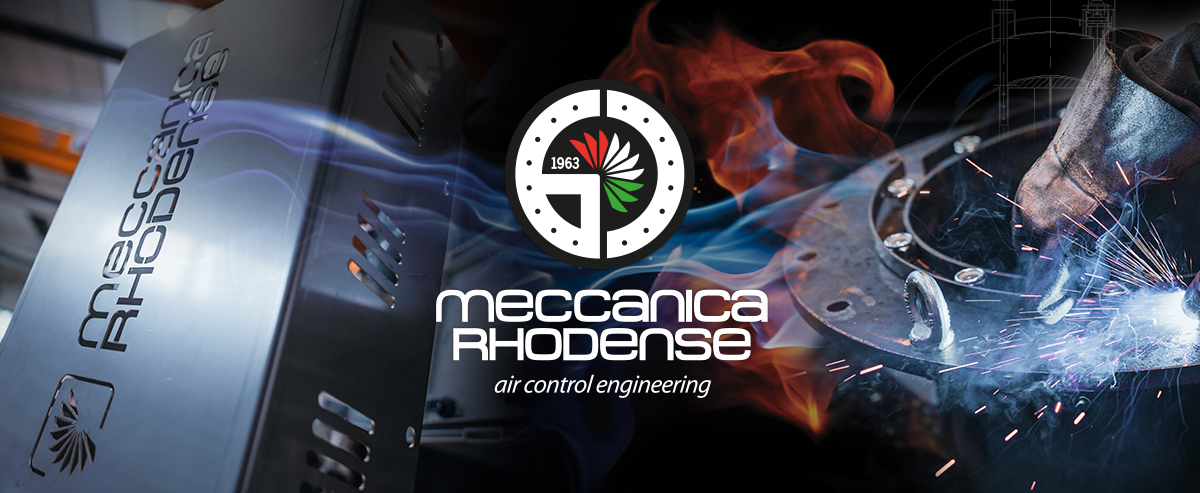 Meccanica Rhodense was founded in 1963 and since then has been working in industrial plants, offering its experience in the field of control systems for forced air flow.
The commitment, passion, confidence in their own abilities and the continuous research of highly reliable and superior quality solutions, have always been a major strength. Today, more than 60 years of history put the company in a position to offer not only the reliability and availability of all time, but highly professional projects and performative managed with knowledge and experience.
Meccanica Rhodense acquired in 2001 the control of KOMIND, a manufacturer of semi-finished carpentry products, costituating a group of companies with proven reliability. In 2008 he inaugurated his second production unit, a structure designed and organized also for the construction and assembly of large-scale artifacts.
In 2016, Meccanica Rhodense poses the basis for a further leap in quality by building the new production and commercial structure with an operational area expanded and adapted to the objectives of growth and offer quality that distinguishes the company on the market.
With this important operation consolidates the position of prestige earned over time proving to be a company active, versatile and dynamic, able to expand their skills and services offered.
The new unit develops onto more than 1,500 square meters of production area, 740 square meters of offices dedicated to new engineering division, for the design, research and development of new products with ever better performance and reliability, and 1.000 square meters of storage area and tests.
The manufacturing companies Meccanica Rhodense and Komind are located in the industrial area of Rho, a strategic area north of Milan.
Meccanica Rhodense, modern technologies.
Air Control Engineering for all your needs.